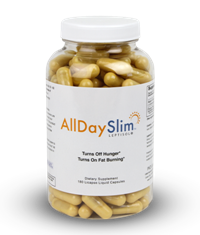 Imagine feeling full from less food. Imagine transforming your body into a lean, mean fat-burning machine. It's true that YOU can inspire healthy change--lose inches, lose weight, sleep better and improve your energy--with one simple solution: All Day Slim ™. Get started today and begin your journey to a healthier you.
AllDaySlim
is a remarkable new dietary supplement offering a propitious path to a life of health and wellness. With 100% all-natural ingredients,
AllDaySlim
cuts down appetite, helps with portion control, and boosts energy by the time 4pm quitting time rolls around.
Assam Fruit extract, the main ingredient in the supplement, is chock full of healing properties, and has been used in Malaysia for centuries to heal ear aches, acne, and flu symptoms.
AllDaySlim
has received a tremendous feedback across America, and has been inspiring healthy change since the trial stages.
There's a ton of information and more on the
All Day Slim website
, but here at the blog we'll be providing you with thinsperational pictures, healthy motivational tips, and weekly bits of inspiration from sites like
Wellsphere
,
Livestrong
, and
Ivillage
. Our goal here at
AllDaySlim
is to keep you off that sofa and into out into the open, ensuring that your mind and body are in all the right places so you can snub that chub where it hurts!